Sooooooo how effective is Duromine? It seems like it's one of those magic pills, where all you have to do is pop one every day and the weight will simply melt away. In a sense, the pill kinda works like that, but there are a ton of different factors that can control the effectiveness of the pill.
Duromine is typically prescribed to people who are extremely fat or obese. The doctor will look at different factors and determine if this medication is the right option. Once it is determined that the patient fits the profile, he will prescribe the patient the pill, as well as explain the importance of adapting a healthy lifestyle.
Duromine's popularity is attributed to the fact that it is an excellent hunger suppressant.  Duromine works by releasing chemicals that alter the signals that reach the brain. The hunger signals are the main ones that are affected and what happens is that the brain is tricked into thinking that the body is full and that it does not need food. There are no hunger cravings and the physical desire to consume food is not there. This is pretty effective at helping people lose weight, as they will be eating less since the desire is not there. You will often find that patients who take the drug end up shedding a lot of weight over a couple of weeks.
Even though Duromine is highly rated as a good weight loss drug, it should be noted that there are many different side effects that pop up as a result of taking this medication. Some of these side effects can be very serious and for some, the pros of the weight loss do not outweigh the cons of the pills side effects.
Other Ways to Increase the Effectiveness of This Drug
I am pretty sure that when you go to the doctor, he will highlight how to use this drug and also the best ways in which to increase its effectiveness in helping you lose weight.
Two things that are going to need to change when taking Duromine is the fact that you are going to need to exercise more and your diet will also need to change.
Exercise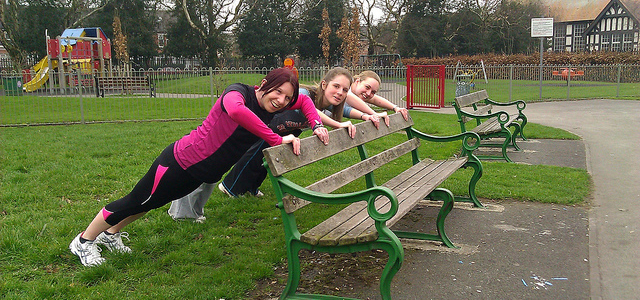 (Credit: Pamlovespie w/CC License)
Exercise is extremely important when taking Duromine and the doctor is going to recommend that you get active and develop some type of workout regimen. It doesn't have to be anything extreme, such as running marathons, but you definitely are going to need to do something that will get the heart pumping. You can start off doing something simple such as a 30 min. walk before dinner. This is pretty light and not intense and you would be surprised at the results that you would get if you do it on daily for a couple of weeks. The results would be even better when combined with a proper diet.
There are tons of other exercise activities from swimming, running, jogging, dance aerobics classes such as Zumba, yoga and the gym that you can do. Whichever one you choose, just be consistent with it. Exercise is the first step to a healthy lifestyle.
Diet
Diet and exercise go hand in hand and when you are taking Duromine and if you want to lose weight, you best believe that your diet is going to have to change. When people think about diets, they believe that their life is confined to fruits and vegetables. While it is good to have a lot of healthy fruit and vegetables, a change in diet really means changing the way you eat. If you love all the wonderful things in this world, such as burgers, fries, ice cream, soda etc., then you need to cut back on them. These foods are a significant reason why weight is gained and they provide no healthy benefit to the body. Your focus should be on foods that are good for the body. Stay away from oily, fried, salty and high calorie foods. Even though they taste amazing J, they do more harm than good.
This is not only a short-term adjustment, but it is something that needs to be done as it will affect the rest of your life.
So Does Duromine Work?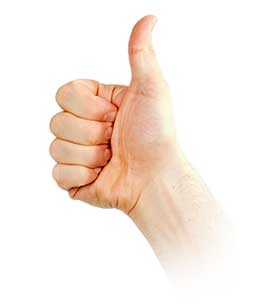 The answer to the question will depend on many different variables. Generally, I would say that Duromine is pretty effective in helping people lose weight, especially when combined with the proper diet and exercise. When taking the pill, you will see weight loss, but if you have an unhealthy diet, don't expect to lose a ton of weight. Once you are able to combine a healthy lifestyle along with a proper diet and exercise regimen, you should see the weight falling off after a couple of weeks.
There some people who take Duromine and lose no weight. In some instances, their body does not react properly with the drug and as such it is ineffective. This is why doctors will monitor how Duromine is working with the patient. If there is little to no weight loss, then the doctor may increase the dosage or try something different.