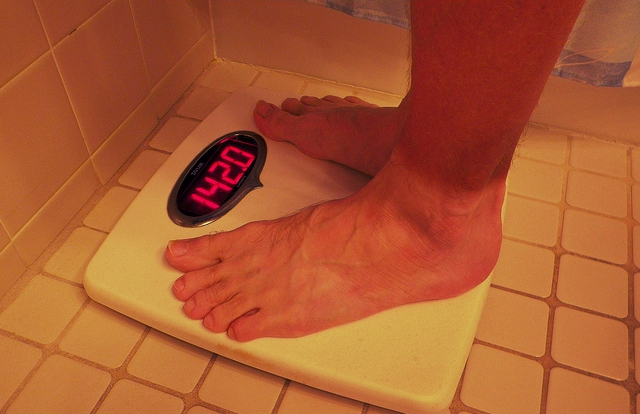 I know that if you are reading this page, you are looking to find out as much information as possible as it relates to Duromine.
One question that we get asked a lot is how does Duromine work? It is pretty important to understand exactly how this drug operates in the body, especially if you are planning on taking it.
Duromine (generic name: Phentermine) is a drug that suppresses your appetitie. There are chemicals in the drug that affect the central nervous system (CNS) and the end result of that is a reduction in hunger cravings.  Once it begins to affect the CNS, neurons are discharged and these help to increase or sustain specific levels of catecholamines. Catecholamines are a specific group of neurotransmitters that contain norepinephrine, adrenaline and dopamine. When the catecholamines levels are increased in the system, the brain then recognizes these signals and what follows is that the feeling of hunger is suppressed. You will have no desire to eat and there will be no hunger pains or cravings.
A Deeper Look at Duromine at Work
Duromine has other effects on the body and the brain.
When take, Duromine directly affects the levels of leptin that can be found in the brain. "Leptin is a hormone that is tied closely to regulating energy intake and expenditure, including appetite, metabolism and hunger" ((Christie Wilcox. (2009, June 15). "Understanding Our Bodies: Leptin (The Fullness Hormone)" Nutritionwonderland.com. Retrieved 2012-11-21)). How Duromine works is that it is capable of increasing leptin levels and this results in the brain understanding that you are not hungry and that the stomach is full. Right here the brain is tricked, as it will feel as if it doesn't need food and that there is enough fuel in the body, even though this is truly not the case.
As mentioned above, adrenaline is released when Duromine is taken. Adrenaline is a very important neurotransmitter that is located in the brain. It is responsible for triggering the flight-or-flight mechanism in the body when it thinks that you are in danger.Another way that the hunger sensations in the body are reduced is that adrenaline tells the body that it is in danger and as a result, hunger cravings disappear, as the body  will place the focus on flight-or-fight as opposed to focusing on unimportant things such as being hungry.
Duromine is able to block the action of the peptide, Neuropeptide Y. This peptide detects when there is a reduction in the amount of energy that is stored in the body fat. It sends signals that indicate that it should reduce the amount of energy used by resting and increasing the amount of fat that is stored in the body. Duromine stops this action and the result is that the body is tricked into burning the fat that is stored as energy.
The Use of Duromine

Duromine is prescribed as a drug that is used to treat and manage problems associated with people who are overweight and obese. This drug is only prescribed for short-term use and generally, people who take it should not use it for more than 12 weeks. To get the most out of using Duromine, it is a good idea to use the drug, as well as incorporate an overall weight reduction plan. This would include a proper exercise regimen, as well as a healthy diet.
There are 3 main reasons why Duromine is only prescribed for short-term use.
There are research studies that indicate that people who take Duromine could suffer from tachyphylaxis. This is where the body will become tolerant of the drug and it will lose the effectiveness it once had.  People often try to increase the dosage as a way to make Duromine more effective. This actually does the opposite as an increase in Duromine can result in serious side effects.
The longer the individual takes the drug, the higher their chances of having serious side effects.
Taking the drug for periods longer than 12 weeks increases the possibility of an individual becoming dependent on Duromine. They will have difficulties in stopping the use of the drug and they may experience symptoms of withdrawal.
When Should Duromine Not Be Used?
Duromine is not for everybody and this is why it is important to consult with a medical doctor before taking this medication. Nhis is extremely important if you suffer from some of the medical conditions listed below.
Duromine should not be used if people have an allergic reaction to the drug.
Diabetes mellitus
Anorexia nervosa
High blood pressure
Angina
Arrhytmia
Brain disorder
Spinal cord problem
Overactive thyroid
Suicidal tendencies
Glaucoma
Drug and alcohol abuse