Duromine is a weight loss drug that is very effective at suppressing the appetite. It is usually prescribed to individuals who are obese or those who have illnesses related to their obesity. Duromine tablets contain the controversial active ingredient called phentermine. The phentermine contained in Duromine is mixed with a special type of resin that causes a slow release of the medication. This will be done throughout the day and it affects the brain where an individual will not feel hungry. To be really effective, it is highly recommended that Duromine is used along with a healthy diet and a regular exercise regimen.
Duromine is a really effective when it comes to helping people lose weight. Because it is so effective, most people want to know if Duromine is a recommended weight loss supplement.
There are certain guidelines that make Duromine effective and they are listed below:
The Best Candidates for Duromine
Duromine is one of the best weight loss medications for people who are considered to be morbidly obese or extremely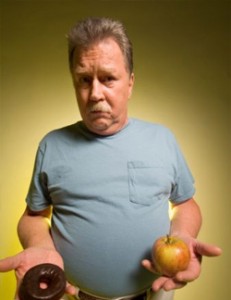 overweight. Individuals who have a BMI of over 27 are the ones who are considered for this drug. This drug is also administered to people who are suffering from weight related illnesses such as diabetes, high blood pressure and high cholesterol levels.
How Does Duromine Work?
Duromine works by suppressing the appetite. The desire for food is lessened as the active ingredient, phentermine, is able to affect the central nervous system. There are similarities between phentermine and amphetamine. As a result of this, some people who take Duromine report increased levels of energy.
Typical Side Effects
When taking Duromine, there are some common side effects. Some of these side effects include restlessness, exhaustion, headaches, weakness, exhaustion, euphoria, sleeplessness, lack of sex drive, increased blood pressure, feeling lightheaded, dry mouth, impotence, dysphoria, diarrhea, and constipation.
How to Take Duromine
People who have been prescribed Duromine, should take it once daily. It is a recommended that Duromine be taken either before or after breakfast, usually two hours after the meal has been served. Duromine should be taken early in the day as it can give individuals insomnia or an increase in energy.
Duromine Overdose
There is a possibility of individuals overdosing on Duromine, especially if they take more than what is recommended. It is very important that people consult with their doctors to find out what is the appropriate dosage. People who overdose on Duromine will often suffer from depression, arrhythmia, confusion, panic attacks, hallucinations, high or low blood pressure, vomiting and a higher breathing rate. If you believe you have overdosed on Duromine, you should seek medical attention immediately.